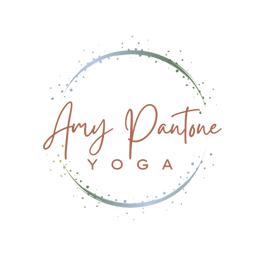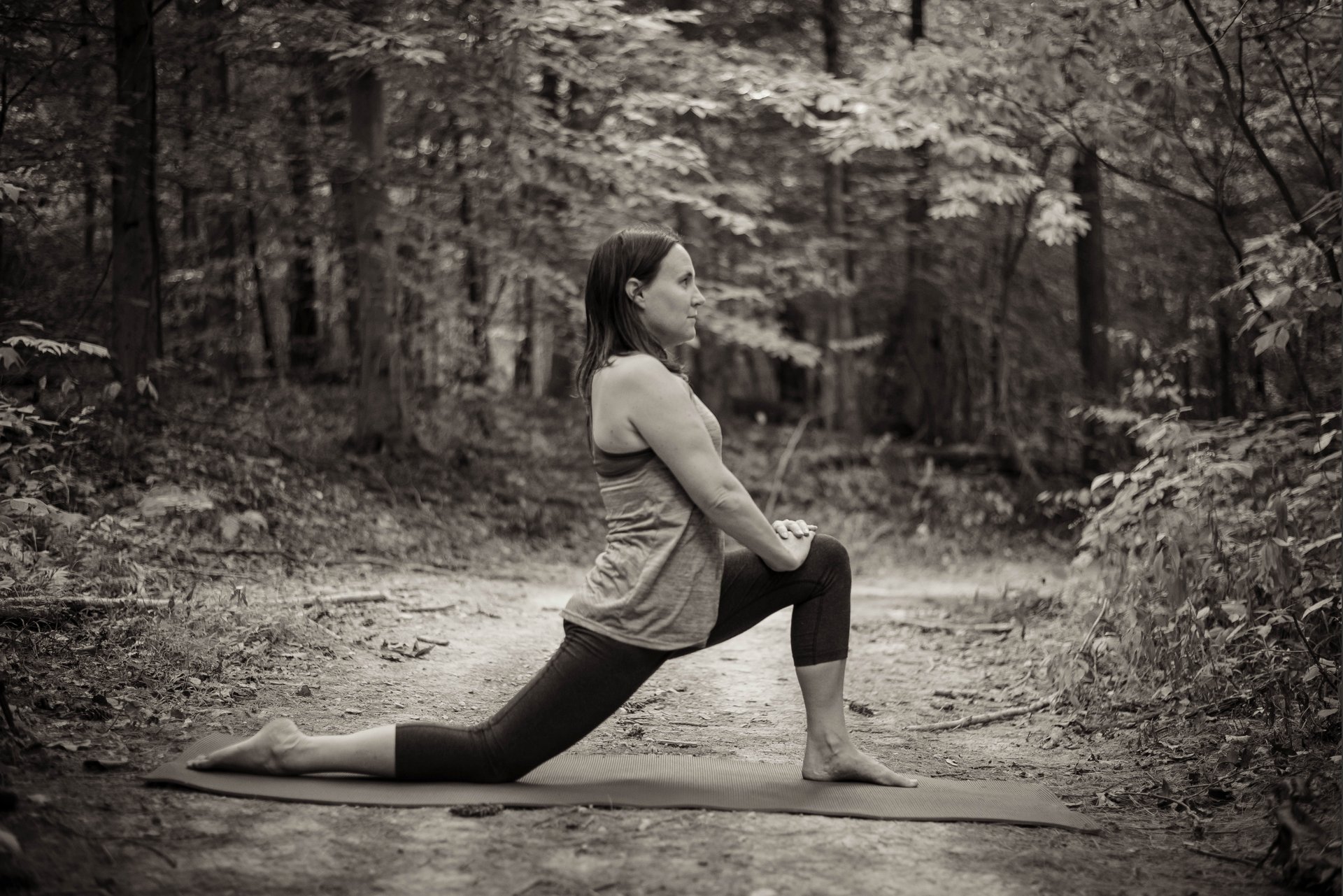 DISCOVER TRUE BALANCE
Work with me on your yoga journey
Helping you to restore your natural state of being, one of balance, harmony, and ease. This is accomplished by becoming more in tune with your inner world and nature's rhythms. By listening to the needs of your body you are better equipped to handle life's challenges, age better, and live the best version of yourself.
Using tools such as yoga, meditation, journaling, and breathwork to name a few, you can start to become more aligned with your true self. Not trying to "fix" yourself but working with your individual qualities to return to your natural state. One of harmony and balance.
This is where I come in. I can be your guide on the path of this beautiful practice called yoga. By breaking down yoga into easy to digest parts and modifying poses as needed for your body, you too can enjoy the positive effects of this life balancing practice.
Common side effects of a yoga practice include:
Increased strength, flexibility, mobility, body awareness, calmness, confidence, balance, immunity and energy.
A decrease in stress, reactivity, overwhelm, anxiety, and out of control emotions.
Why we should work together.
10 + years of personal practice. I have learned a ton along the way.
I have gathered and compiled knowledge over the years to save you time.
200 hour certified yoga teacher. Plus an additional 23 hours of continuing education in the study of Ayurveda (sister science to yoga). Currently enrolled in 50 additional hours of yoga anatomy.
Life long learner who enjoys exploring and expanding my knowledge base to better serve you.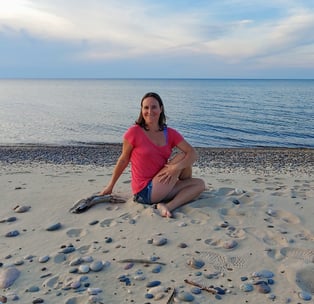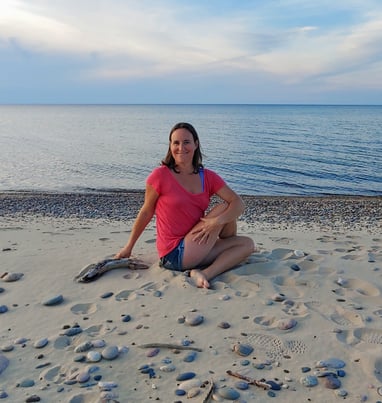 Meet Amy - Behind the Scenes
Living, working, and traveling full time as a nomad in our 30 foot Class-C RV. I love the ever changing landscapes and experiences along the way. All of the photographs you see on the site are from our travels, taken by yours truly. (Click here for my travel blog)
My personal yoga practice is always there as my guide and to keep me sane. Nature is my greatest teacher. We have much to learn from its great wisdom.
Some of my favorite things include: hiking, kayaking, watching the sunset over the water, reading, photography, cooking, writing, painting, sipping on my favorite wine, lounging in the hammock, and exploring new places.
My travel companions include my life partner, Shane. He makes me laugh everyday (my personal key to happiness). The other is our sweet 8 year old Boxer named Josie. Who teaches us how to live in the moment.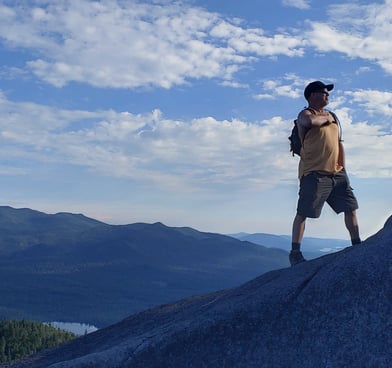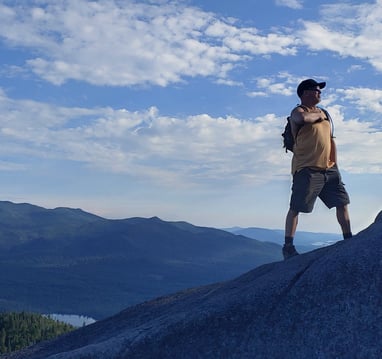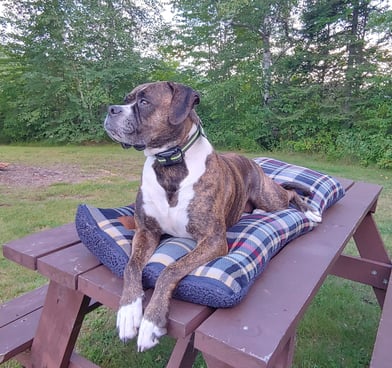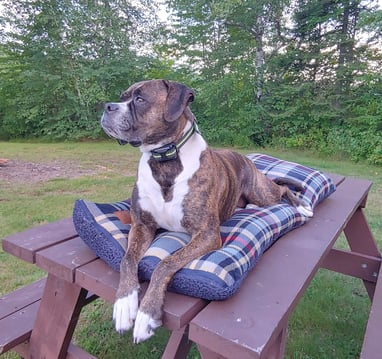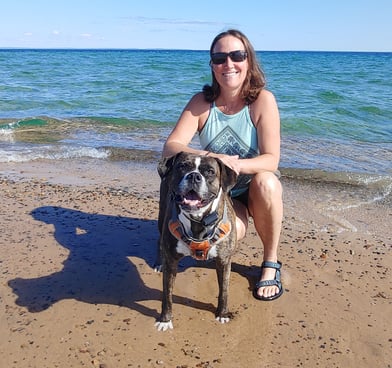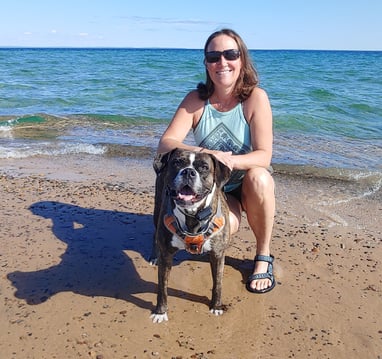 Are you ready to start your path to balance, increased harmony and greater alignment with your true self?
All of this can be accomplished from the comfort of your own private space. No need to commute or go on retreat.